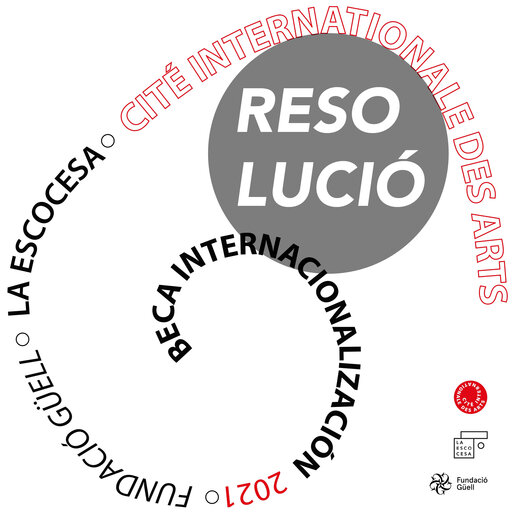 Internationalisation grant resolution 2021
FUNDACIÓ GÜELL – LA ESCOCESA - CITÉ INTERNATIONALE DES ARTS – 2021

The call for applications for the Fundació Güell - La Escocesa internationalisation grant at the Cité internationale des arts 2021 received 35 applications of a very high profile. The jury made a selection of 6 finalist applications, based on the average score that each member had given to each proposal according to the criteria in the terms and conditions, followed by a subsequent discussion in the event of a tie. The final selection of the winning proposal was made by the residency centre, the Cité internationale des arts.
The selected candidature was that of Albert García-Alzórriz.
Eladio Aguilera was chosen as the reserve finalist.
The finalists were Joana Capella, Eduardo Ruiz, Natalia Domínguez and Irene Sánchez.
The Fundació Güell and La Escocesa would like to thank all those who submitted proposals for their generosity and the quality achieved, and encourage them to explore other ways of developing their projects and to apply for future calls for proposals.