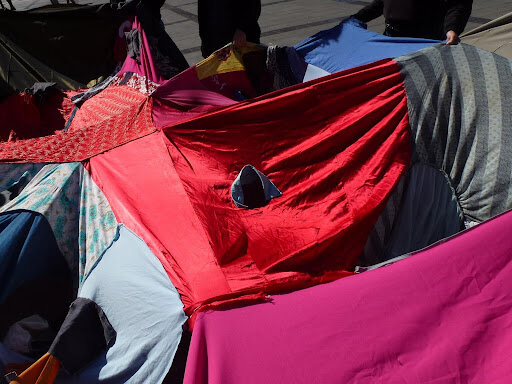 Dates:
9 June 2022 17:00 - 21:00
10 June 2022 17:00 - 21:00
Sold out
You were born naked, the rest is drag

Practical workshop of collective and anarchic design for the production of a multi-body, multi-gender and modular construction dress, oriented to gender-diverse people and/or the LGTBI+ community. We will use gendered clothing (such as ties, women's dresses, men's suits, etc.) as raw material to playfully deconstruct them. No previous knowledge of sewing is required.

Facilitated by Lucía Egaña.
Chilean artist, writer and transfeminist who resides in Barcelona. After studying Fine Arts, Aesthetics and Documentary Making, and obtaining a PhD in Audiovisual Communication, Egaña has been one of the staff members responsible for academic management of the Independent Studies Programme at the MACBA (Barcelona Museum of Contemporary Art), an organiser of the Muestra Marrana festival, and a member of the groups minipimer.tv, Real Archivo Sudaca and Cooperativa de Técnicas.
*If you have any needs or questions regarding the accessibility of the event please write to us at produccio(at)laescocesa.org.

This activity is part of La Orgullosa programme in collaboration with Barcelona City Council.
As part of La Orgullosa, we are also hosting the Missex live show.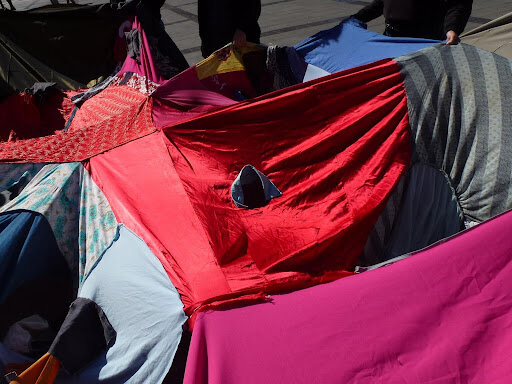 Dates:
9 June 2022 17:00 - 21:00
10 June 2022 17:00 - 21:00
Sold out