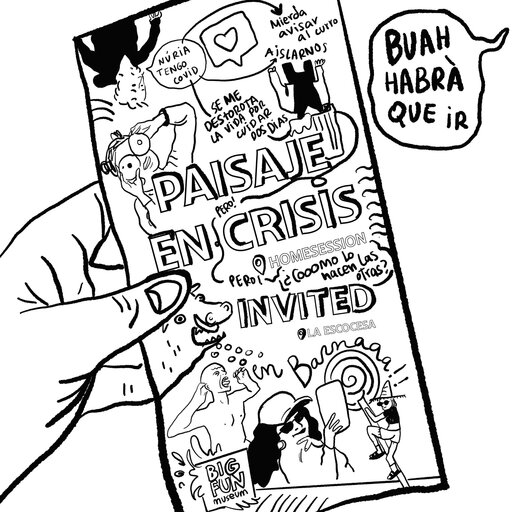 The jury formed by the Homesession team and Andrea Pacheco has selected Nuria Inés Hernández (a.k.a tinta fina) with the project (Otro) paisaje en crisis.
They have valued very positively her critical drawing proposal for its originality. A proposal in expanded comic format, which has as its starting point both humor and criticism of certain cultural policies based on the number of visitors. The project tries to generate tensions in the use of expanded drawing and graphic storytelling to turn the room into an "immersive museum" of a landscape in crisis, with the desire that, by enumerating them, a solid ground can be generated from which to rise to survive them, question them or dilute them.
In the framework of the collaboration between Homesession and La Escocesa, an open call was launched only for artists in residence at La Escocesa. The objective of this grant is the realization of an artistic project, exhibition or event in the Homesession space, within the framework of INVITED. A curatorial program of exhibitions and events that began in 2010, which allows emerging visual artists from Barcelona to develop a new project.