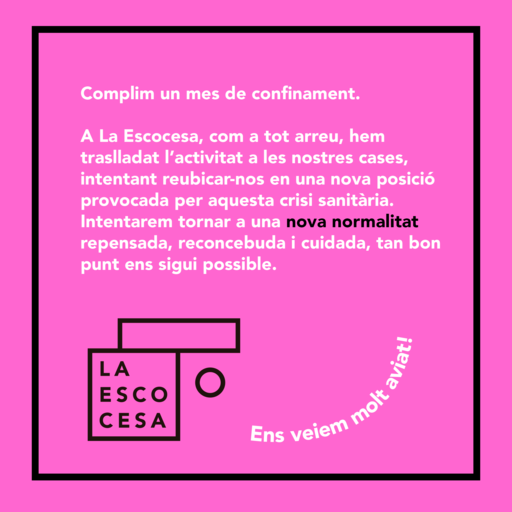 Press release COVID-19
We're serving a month's confinement.
At La Escocesa, like everything else everywhere, we have moved the activity in our homes, trying to relocate to a new position caused by this health crisis.
We will try to return to a new normality, rethought, reconceived and cared for, as soon as possible.
See you soon!