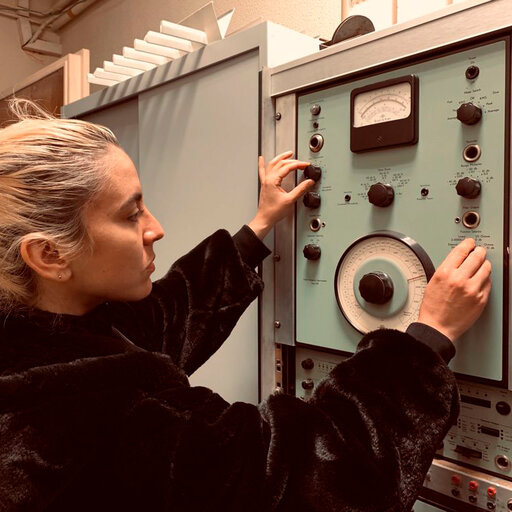 Matilde Amigo Fernández
I am interested in working in a transdisciplinary way, creating choreographies, installations, performative conferences, spaces for experimentation and site-specific works. My creations stem from a number of research processes developed alongside different work teams, in which the exploration of a spectrum of points of view brings forth and unfolds other ways of rethinking conventions and approaching consensual information.
This artistic work attempts to resignify an assortment of topics related to human and/or social behavior -a subject that mobilizes us culturally and generates alternative understandings of reality-, seeking to connect knowledge to sensibility from a space of listening and genuine revelation.
Master in Scenic Practice and Visual Culture at Museo Reina Sofía and Universidad Castilla la Mancha, Madrid (2020). Graduated in Dance Pedagogy at the University of Art and Social Sciences ARCIS in Santiago de Chile (2010). Studies in Art, Technique and Technology at the University of Chile; and in Traditional Chinese Medicine (2012).
As a creator I have experimented with different formats in the works JUNTA (2015); GRUPO H (2016); HISTORIA NATURAL (2018); MARCIAL (2019-2021). Artist-workshop of the education program Creadores en Residencia 2021-2022; Artist associated with the Centro de Creación NAVE since 2015 (Chile).