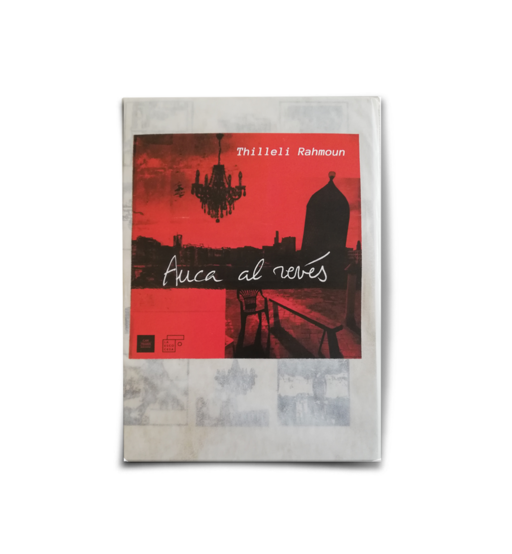 Language: Spanish, Catalan, French and Kabyle
Number of pages:
+48 loose index cards with double-sided color digital printing, size A5
+2 sheets of A3 Kraft paper folded into A5, risographic printing
Measurements: 148 x 210mm
Weight: 400g
Price: €20
GET ONE!
Auca al revés

The Can Framis Museum, in collaboration with La Escocesa, presents the work Auca in reverse by artist Thilleli Rahmoun. An auca of 48 compositions that invites the reader to interact with multiple stories, official and unofficial, of the Poblenou neighbourhood.

A work resulting from research over the last two years that configures an alternative x-ray of the neighborhood through dreamlike urban spaces and neighbors testimonies.
I was born facing the sea, / fed up with graphite black! / Tomorrow I marry the sun / and close my eyes to this love cut off by life…